The Academy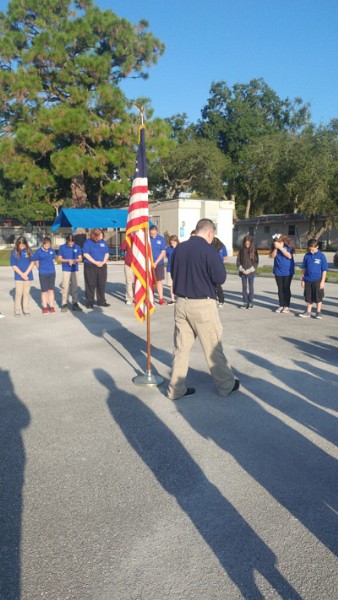 Fellowship Baptist Academy (FBA) is a Private Christian School that has proudly been serving New Port Richey since 1981. Although, many changes have occurred over the years, we are still proud to make a difference in the lives of many people here in our community that God has put in our path.
FBA prides itself on open communication with parents, along with a Family approach to working to help our students achieve their goals for a better future.
We start our kids off in Kindergarten and 1st grade using the Abeka curriculum. This is teacher driven and we believe it lays a wonderful foundation for each child in math and reading to build on for future success.
Our elementary (2nd – 5th grade) uses the Accelerated Christian Education (PACEs). This approach allows the student to learn to self-pace and grow in understanding. The program is NOT teacher driven, but student led, allowing students to work independently to achieve success at their pace. We have small class sizes and often work 1 on 1 to help our kids reach their personal goals for achievement.
Our Middle School through High School uses the Iginita Curriculum by Alpha and Omega. This curriculum is computer based. By using the computers, we continue to build on the customized self-pace for our students. Ignitia allows for mastery-based learning. It also prepares our kids for the fast-paced electronic world they will be going into when they graduate. This program teaches critical thinking skills to encourage our kids to not just memorize information but think about what they are learning. The majority of the classes are student driven, but we have found that Math and Science works best for our students with a teacher guiding the learning.
We have recently added STEM to our school line up and have enjoyed watching the kids from Kindergarten to 8th grade come to life as they learn STEM concepts through hands on labs.